Are 90% off Fabric Sales Really A Good Deal?
The surprising answer is Yes!
Fabric mills generate thousands of different patterns and colors each year. Most never become big sellers.
Even the best eventually slow down and wind up as closeouts.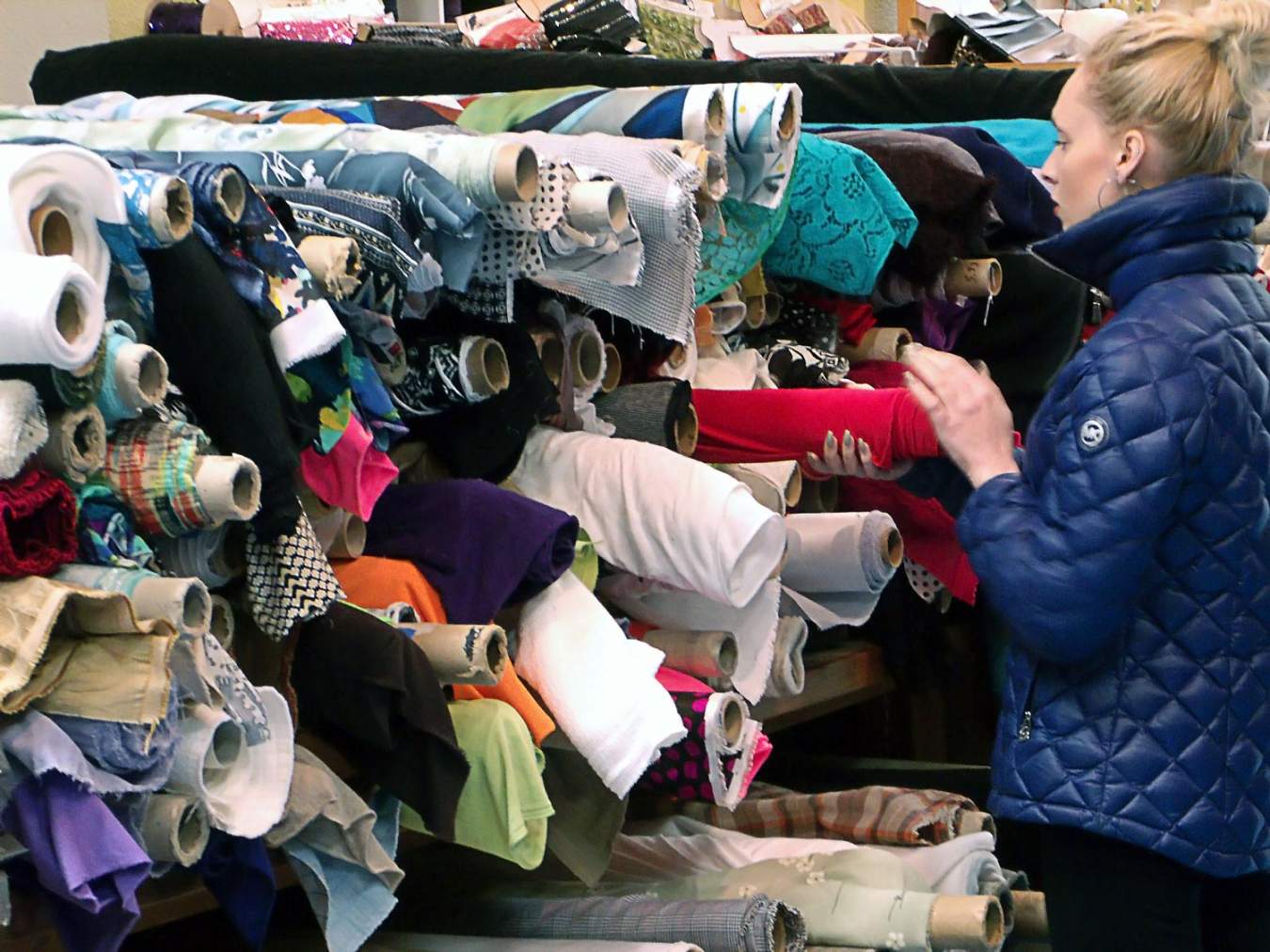 Check out prices in a designer fabric shop (either online or brick and mortar.) New fabric introductions may cost $10 per yard. They may cost several hundred dollars per yard. Or anywhere inbetween.
Of course not everyone is paying full price for those new introductions.
Here is an example of a real life fabric with a well known designer label that is currently being made and sold:
This fabric line is available in about a dozen different colors. It is being sold to the general public at $80 per yard.
The same fabric is also available to professional decorators and interior designers at a 50% off discount - $40 per yard.
Manufacturers who can buy full 50 yard rolls pay $15 per yard. Larger manufacturers who purchase hundreds (or thousands) of yards pay even less.
Even at these highly discounted prices the fabric is very profitable -- as long as it actually sells.
New fabric introductions do not always catch on with retailers, wholesalers and manufacturers.
Even when a new fabric is a huge success there will usually be only a few colors that are big winners. Many of the other available colors offered will be far less popular.
Every fabric, whether it was a total flop or a big seller, is eventually discontinued.
Remaining fabric stocks become closeouts. These are first offered to previous customers. Discount retailers, manufacturers and closeout specialists are next in line.
Discount retailers resell these discontinued fabrics to the general public. Closeout buyers may ship container loads of cheap fabrics overseas.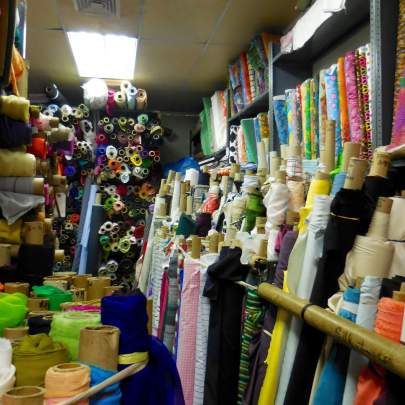 The mill gets whatever it can from its discontinued fabrics. In most cases that is a small fraction of the original retail price.
Manufacturers are another major source of fabric closeouts. When a fabric stops selling, remaining stocks are sold off.
Partial rolls (less than 50 yards) may be sold for as little as 50 cents per yard. Sometimes the left over fabrics are simply sold by weight.
Mills may clear out thousands of yards of excess fabric two or three times each year.
The majority of these discontinued fabrics go to closeout specialists.
The buyers may have contracts to buy whatever becomes available at pre-fixed prices.
Regardless of the original prices, large quantities of discontinued fabrics are typically sold for 50 cents to $2 per yard.
The $80 fabric I referenced above will eventually be closed out. There is an excellent chance that a substantial amount of the remaining stock will eventually be sold for $2 per yd. or less.
Fabrics that are available in unopened full rolls bring higher prices than open partial rolls.
The closeout buyers then re-sell the discontinued fabrics.
Their customers may be manufacturers, online discount fabric retailers, overseas buyers or others.
In turn, the companies that buy these closed out fabrics re-sell them to the general public.
When discontinued, the $80 fabric referenced may be sold to a closeout buyer for $1 - $2 per yard. It may then get re-sold to a discount retailer (or a manufacturer) for $2 - $4 per yard.
The discount retailer will try to get as high a profit as possible. Fabrics purchased for $2 -4 per yard might initially be offered to the general public at $10 - $20 per yard.
Eventually, the discount retailers will also need to clear out remaining inventory to make room for new merchandise.
At that point the remaining fabric may be sold for as little as $4 - $8 per yard. This is a 90% - 95% discount from the original $80 retail price.
Discontinued specialty fabrics are made in smaller quantities. These may be sold for prices that are higher than $2 per yard, but there will still be a very steep discount.
Regardless of the original price, closeout fabrics are a commodity that needs to be cleared out and disposed of rapidly.
Warehouse racks need to be cleared to make room for best sellers and constantly arriving new fabrics.