Should I buy office furniture online?
If you are considering office furniture you may want to consider looking at "used" office furniture.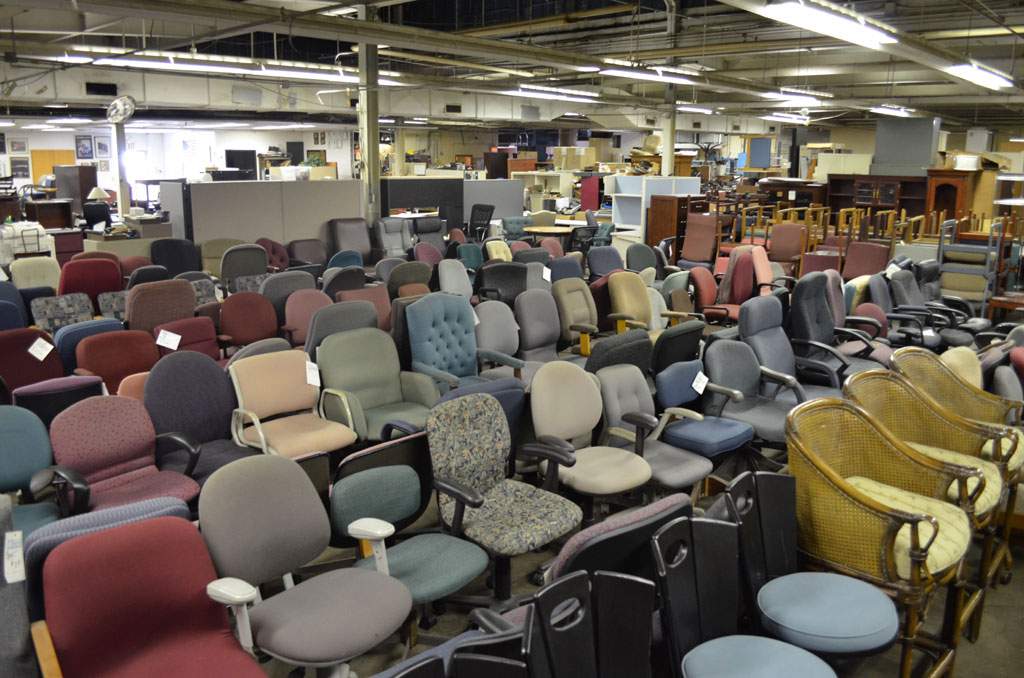 Prices for lower quality new office furniture (e.g. IKEA, Staples, Office Max)are reasonable.
Better quality new office furniture is a different matter.
Retail price markups for "corporate grade" furnishings are astronomical, far more even than for residential furniture.
If you are purchasing in quantity you can usually get substantial discounts from the listed prices.
Individuals will probably do far better purchasing "used" office furniture items
Offices are constantly closing down and selling off their furnishings for a fraction of the original price.

Usually you will be able to find very good "used" office furniture for 50% - 90% off the original retail prices.
Finding good deals on used office furniture is usually pretty simple, both online and at discount office furniture outlet stores.
In either case you will probably want to keep your purchase local.
Used office furniture can be expensive to transport and is very susceptible to damage in shipping.