What are the pros and cons of leather furniture?
The answer to this question is extremely complex. Before getting into any of that it is necessary to define what leather is (or isn't.)
In the U.S. the most commonly sold type is "bonded" leather, a product whose primary purpose is to fool people into believing they are buying genuine leather furniture at a cheap price.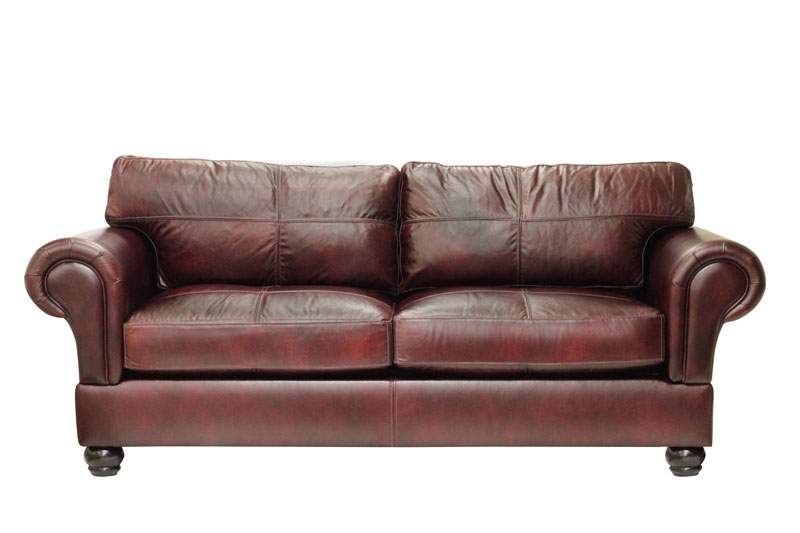 Although there are many different formulations of "bonded" leathers, in general these are polyurethane or vinyl fabrics that are "bonded" (glued) to a backing consisting of anywhere from 10% to 20% "genuine" leather hide scraps that have been chopped into tiny pieces, mixed with adhesives and other chemicals and rolled flat.
This "leather" backing has none of the characteristics that people normally associate with leather furniture.
It is rough, not durable and completely unsuitable for any part of the furniture that will be seen or touched.
As a result, it is hidden beneath the polyurethane or vinyl where it can remain invisible.
Compressed leather particles are a very poor backing material and there is really no good reason for it to be used as a backing at all.
Actually, there is one big reason for the existence of bonded leather. It is much cheaper!
It is not cheaper than many of the 100% synthetic faux leathers. It does not look or feel any better than similarly priced 100% synthetic faux leathers. It is far less durable.
But bonded leathers are much easier for furniture salespeople to sell. Customers instinctively reject "fake leather" made from vinyl or polyurethane.
Bonded leather gives furniture salespeople the ability to pitch the furniture as "partially real leather" (usually 15 - 20% of the total weight of the material.)
They will then "imply" that the addition of this "real leather" is an improvement over 100% synthetic faux leathers and is "almost as good" as genuine top grain leathers made from animal hides.
Bonded leather isn't almost as good as "real" leather. It also isn't as good as 100% synthetic faux leathers.

Real leather from hides and 100% synthetic faux leathers do not "peel." (See photo below.) There are thousands of reports each year about peeling bonded leathers.
The only advantage is that bonded leather is easier to sell to uneducated customers.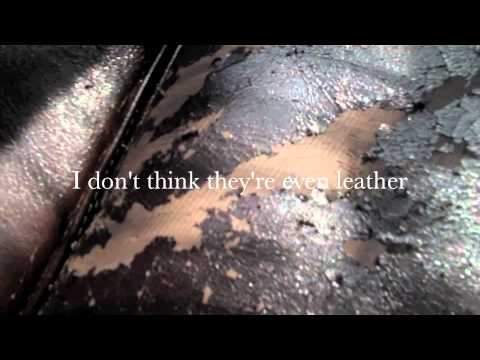 There is a huge cost difference between bonded and top grain leathers.
Genuine leather costs at least 5 times more than bonded leather. The best quality leathers can cost more than 20 times more than bonded leather.
One of the problems that furniture customers run into is that the salespeople in retail stores may not know the difference.
A store that carries only "bonded" leather furniture has no incentive to educate their salespeople about the difference.
One problem with asking about the pros and cons of leather furniture is that there are so many different types of genuine leather. Here are a few basic rules:
1. The most expensive "natural" leathers feel wonderful and last forever -- if you take care of them.
They require regular cleaning and conditioning and must be kept away from sunlight.
Also, since these are "natural" they will show scratches and other flaws in the hides. Some people object to the look of these "flaws."
2. Most genuine leather used for mass produced furniture is "protected" leather.
These are far less expensive than the "natural" leathers but still far more expensive than "bonded" leathers.
Protected leathers are color corrected to hide the scratches and flaws and then covered with a protective coating.
This makes the leather less susceptible to environmental factors that can damage unprotected natural leathers.
These protected leathers are often so heavily dyed that it completely hides the natural grain (as well as the flaws.) An artificial grain pattern must be engraved into the hide to make it look real.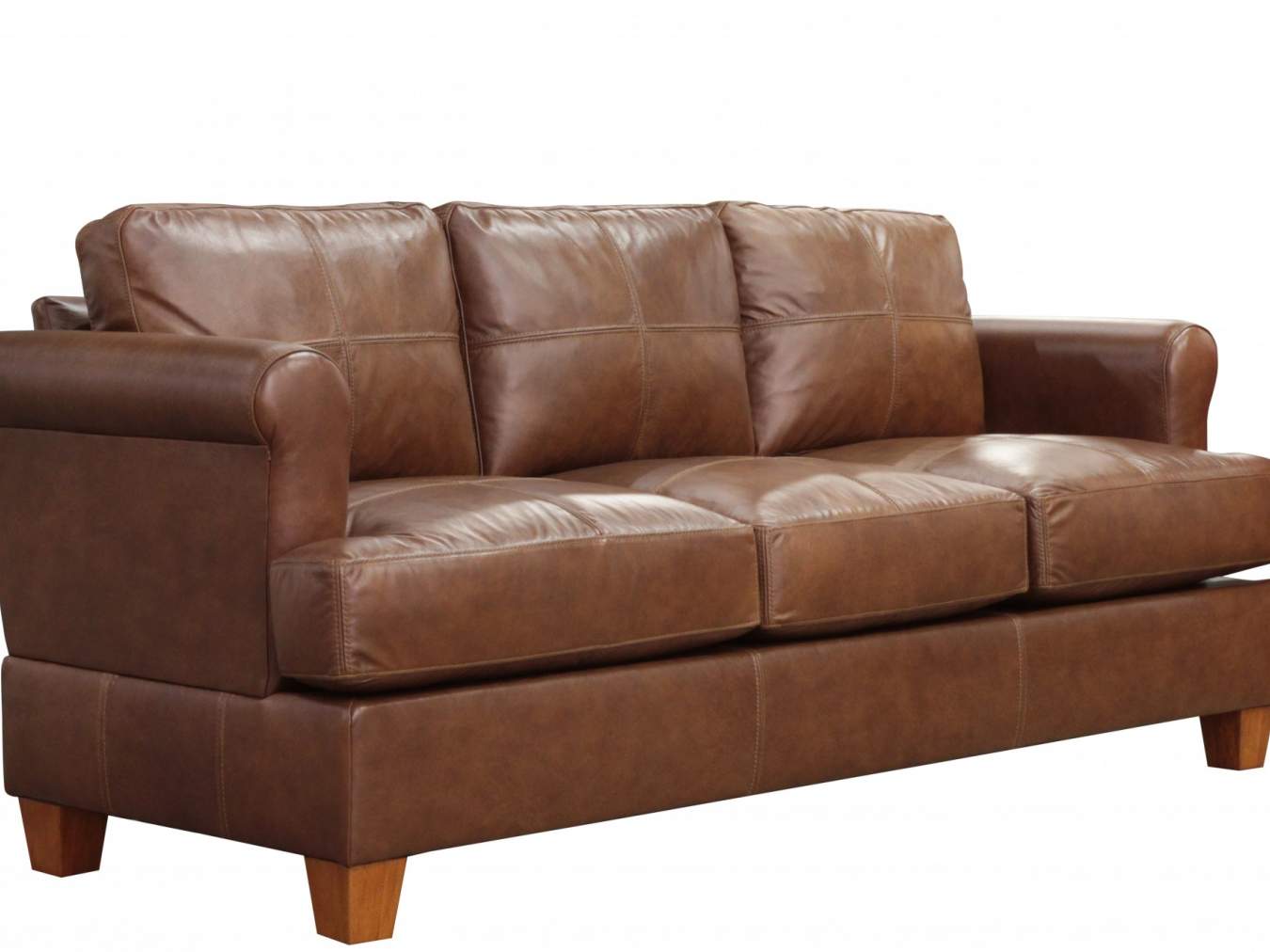 In general (but not always) semi-aniline leathers have a more protective coating than full aniline leathers.
3. Tanning leather is a filthy, water-polluting process. Leather is no longer tanned in the U.S. due to environmental regulations.
In general (with many exceptions) the least expensive leather hides come from China. Mid-level hides may come from South America. The most expensive hides often originate in Europe.
Italy is particularly popular for the final "processing." Leathers from all over the world may end up in Italy for processing.
There are dozens of different leather classifications. These include full grain, top grain, aniline, semi aniline just to name a few of the terms used to describe the type of hides and dyes being used. The topic is far too complex to go into here.
For additional information on leather furniture an excellent source is www.myfurnitureforum.com
MyFurnitureForum.com is moderated by a the owner of a small Virginia retail store, who specializes in high end leather furniture.