What is the average cost of building your own bunk bed?
If the bunk bed is to be used by children I would strongly recommend that you do not build your own bunk bed.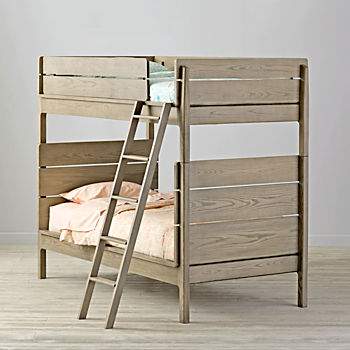 There are extremely strict federal regulations regarding safety requirements for bunk beds. Even if you follow these regulations carefully you are still at risk.
Next to cribs, bunk beds are probably the second most recalled type of furniture.
Bun beds are constantly being recalled by manufacturers -- usually after injuries to kids.
If you really want to go ahead with building a bunk bed, please don't do it with the idea of saving money.