What is the difference between $1000 and $2000 sofas?
Expensive high end sofas ($2000+) may have very different constructions than less expensive mid-priced couches ($1000 or less.)
Expensive sofas may also have identical constructions as much cheaper couches.
If you take two identical looking sofas with the same fabric there should be substantial construction and quality differences if one is priced at $1000 and the other at $2000.
But it is also possible to find $1000 and $2000 couches with identical construction and quality of workmanship.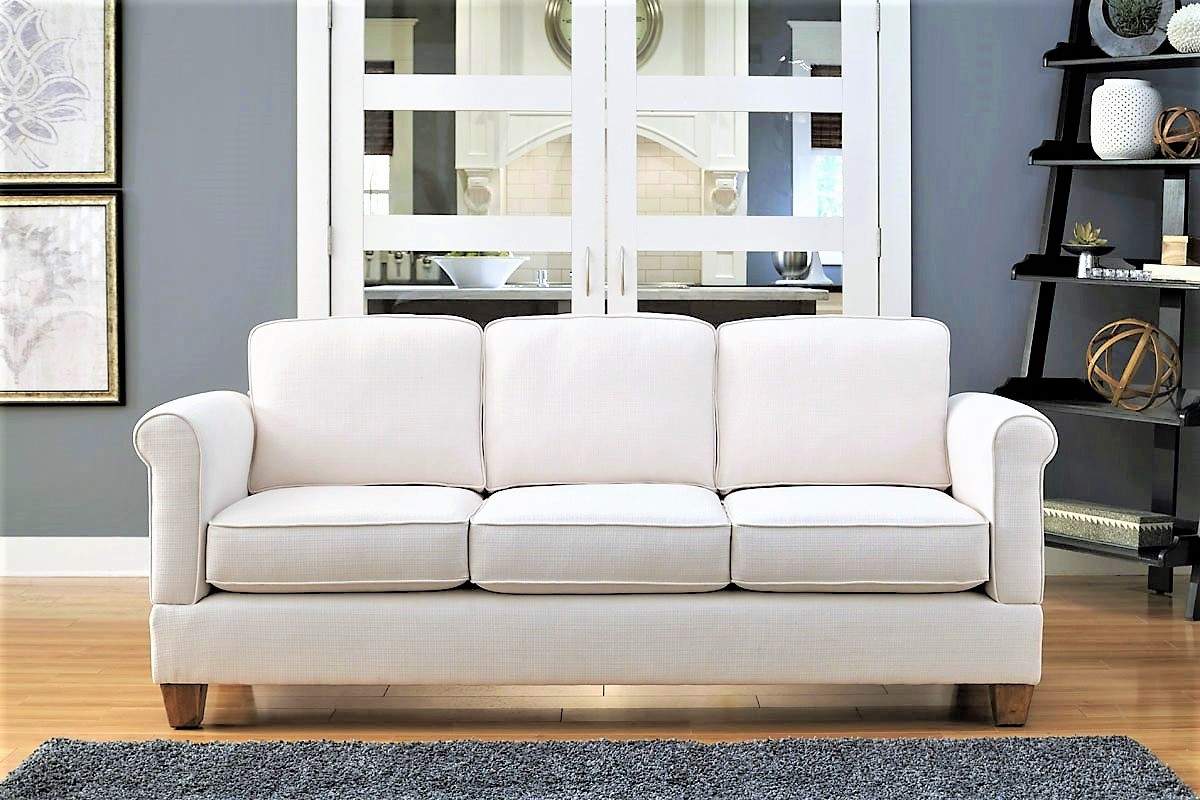 Fabric cost is a huge variable.
$1000 mid-priced sofas often use very inexpensive fabrics. There are durable fabrics available to manufacturers at a mill price of $3 per yard.
There are literally thousands of fabrics available at $4 - $5 per yard.
Some of these are very good looking and durable. It is not unusual to find $5 fabrics on sofas (with superior construction) selling for $2000 or more.
An average sofa may use 15 yards of fabric. At $4 per yard this means that the sofa has a total of $60 worth of fabric (at the manufacturer's cost.)
High performance fabrics are becoming very popular. Although there are some available for as little as $5 per yard, many have a cost of $10 - $20 per yard (or more.)
A manufacturer using a $15 per yard fabric for the same sofa above is now spending $225 for the fabric. [$165 more than the sofa with the $4/yd. fabric selling for $1000.]
After adding in the manufacturer's and retailer's profit margins, that $15/yd. fabric can add $500 or more to the retail price of the sofa.
Leather is even more expensive. Even a cheap Chinese leather can cost $350 - $500 per sofa.
When you add that to the original $1000 sofa you now have the same sofa quality and construction selling for $1800 - $2000. Better quality (more expensive) leathers can boost the cost even higher.
There are genuine leather sofas available in stores for $1000 - $1500.
Those leather sofas start with frame construction and quality that are equivalent to what can be found on $400 - $600 sofas made with low cost fabrics.
Editors Note: The analysis listed above is valid for furniture sold through retailers. Simplicity Sofas sells direct to consumers. The estimated retailer profit margins indicated above do not apply.