Why is IKEA So Successful?
Why is IKEA So Successful?
IKEA created a new unified lifestyle emphasizing low cost furniture and home furnishings.
Beginning in the 1950s IKEA was the first company to conceive of home furnishings as a lifestyle instead of individual stand-alone products.
Cheap furniture was not a new concept in the 1950s. Low cost plastic and particle board copies of wood furniture styles could be found in all furniture stores selling lower priced furniture.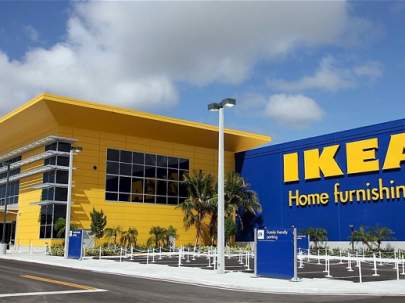 IKEA's furniture used low cost materials for original modern designs.
They succeeded in making cheap furniture socially acceptable worldwide while simultaneously reducing costs.
IKEA's furniture designs unified style, production, distribution and marketing functions. That had never been done before.
The lowest cost production was located thousands of miles away from customer markets.
Designs were restricted to simple products that could be mass produced in huge quantities with minimal labor.
Transportation accounted for a major part of overall expenses. Minimizing transportation costs was key to reducing product prices.
To understand how this works, look at IKEA's boxes. Every other company purchases boxes to fit their furniture.
IKEA's boxes are not designed to fit the furniture.
The furniture is designed to fit the boxes.
The boxes are designed to reduce shipping and storage costs.
Warehouses and stores are designed to efficiently store the boxes.
Flat pack boxes minimize shipping and storage costs by allowing the most products to be packed onto a single container ship.
The only way to fit furniture into flat boxes is when it is unassembled.
In its earliest days, the cost of labor was a major factor for mass production of furniture. The cheapest labor at that time could be found in China.
Cheap unskilled, labor is paired with simple designs that can easily be stamped out on high speed machines.
The result was a new classification of furniture. RTA (Ready To Assemble) flat packed furniture is the most efficient for low cost mass production.
Many consumers assume that IKEA and its competitors lower prices by using cheap labor.
That may have been the case at one time. Mass production has now shifted away from a reliance on the lowest cost labor source.
Asia is still a major source of IKEA products, but the cost of labor has increased substantially in many of these countries.
Mass production now depends on advanced automation technology.
Asian manufacturers and governments have partnered on massive investments in modern automation technology.
U.S. furniture factories, focused on short term profits will not invest in the long term.
How much of a cost advantage does RTA furniture have over conventional furniture?
RTA furniture drastically reduces shipping costs. The cost of shipping a typical pre-assembled sofa in the U.S. can run anywhere $50 - $500+ each.
The actual cost depends on distance traveled, the size of the piece and the quantity being shipped.
The cost of shipping a truckload of RTA (Ready To Assemble) IKEA sofas can be as little as $20 each.
IKEA's RTA furniture takes up less than half of the warehouse space required for pre-assembled furniture of similar size.
The obvious market for IKEA is low priced products that are less expensive than other furniture.
IKEA's concept included a revolutionary marketing strategy. This emphasized the radical idea that "cheap" furniture could also be stylish.
IKEA appeals to many customers who could afford more expensive products.
It accomplishes this in several different ways:
Products are displayed with complete and thorough descriptions of materials and construction. Plastic, engineered woods and other cheap materials are described in detail.
Before IKEA, low-cost furniture retailers carefully avoided descriptions of the materials used.
IKEA also appeals to large market segments with a need for "temporary" or short term furniture. It is used for relatively short time periods and then discarded.
This market includes students, military families and others who move frequently.
Another significant niche market is for homes and apartments with narrow doors or stairways. Large pre-assembled furniture often cannot fit through narrow doors and stairways.
Older homes and apartments frequently have narrow entranceways. This is probably a major reason for IKEA's popularity in Europe among all income groups.